Plan your party today!

Make your Escape!
At Space Adventure WE LOVE WHAT WE DO and We are committed to ensure every detail meets perfection. Providing an unforgettable guest service, human engagement and memorable experience are our top priorities!
63 Year Old Woman Finds New Life In Bodybuilding – Generation Iron Fitness & Bodybuilding Network did arnold take steroids propecia bodybuilding
Whether it be for a birthday party, holiday party or a company event, you and your guests will be immersed in a world of "Glow-in-the-Dark" adventure with illuminating colors, HD Graphix and adrenaline-pumping attractions rocking your senses.
Call (845) 828-6372  to plan your next: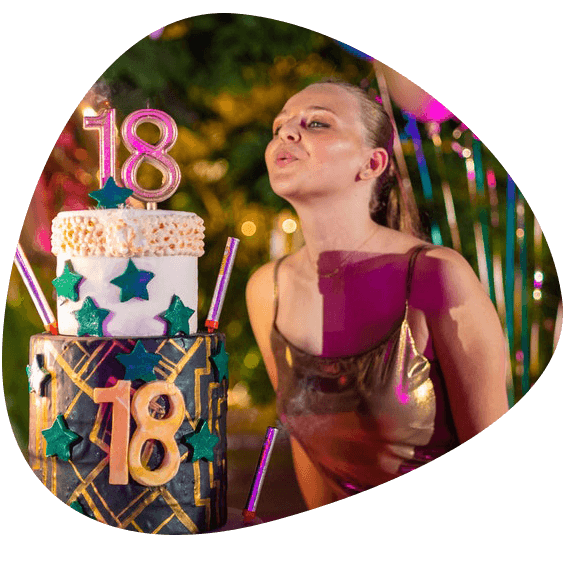 Mini Golf   Mirror Maze  Arcade
Party of 10
| | |
| --- | --- |
| Guest of Honor is free i | ✓ |
| Number of people included | Up to 10 people |
| Dedicated Party Host and Party Specialist | ✓ |
| Glow in Dark Private Event Room | 1 room |
| Duration of Time in Private Room | 60 mins |
| One Time Mini Golf for each guest | ✓ |
| One Time Mirror Maze | ✓ |
| Glow in Dark Cups and Plates | ✓ |
| Glow in Dark Necklace and Bracelet for each guest | ✓ |
| Game card for the guest of honor | $20.00 |
| Guest of Honor gets 100 Redemption Points | ✓ |
| Game card for each child | $10.00 |
| Can of Soda or Juice | 1 |
| Package Price | $600.00 |
Mini Golf    Mirror Maze    Arcade
Party of 20
| | |
| --- | --- |
| Guest of Honor is free | ✓ |
| Guest of Honor gets 200 Redemption Points | ✓ |
| Number of people included | Up to 20 people |
| Dedicated Party Host and Party Specialist | ✓ |
| Glow in Dark Private Event Room | 1 room |
| Duration of Time in Private Room |  90 mins |
| One Time Mini Golf for each guest | ✓ |
| One Time Mini Mirror Maze | ✓ |
| Glow in Dark Cups and Plates | ✓ |
| Glow in Dark Necklace and Bracelet for each guest | ✓ |
| Game card for the guest of honor | $40.00 |
| Game card for each child | $20.00 |
| Glow in Dark Balloons | ✓ |
| Can of Soda or Juice | ✓ |
| Package Price | $1000.00 |
Optional Birthday Additions
| | |
| --- | --- |
| Add Extra Guest | $14.99 per guest |
| Arcade Card | Any value |
| Glow in Dark Balloon – Happy Birthday | $24.00 + tax |
| Latex Balloons – Plain (15 pieces) | $10.99 + tax |
| Can of Soda or Juice | $5.00 |